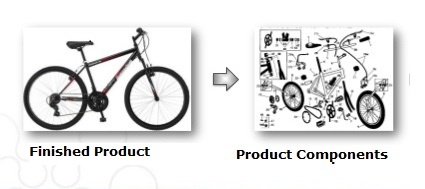 A Bill of Material (BOM) is a list of parts, items, assemblies, components and other materials are required to build a product and includes instructions for how to assembled product from the various parts ordered.
For example, a computer is exploded into hard drives, RAM, Processors, chips etc.. which are included into the requirement of entire computer.

The Manufacturing bill of materials(BOM)

be made up of all the assemblies and parts required to construct a finished and shippable product.
Advanced Bill Of Materials (BOM):