Field sets are defined for getting real time data from item record for different templates. Web developer can use Item search API to access field sets that we define.
Step 1:
Go to >> Setup >> Suite Commerce Advanced >> Setup Website >> Click on edit
Step 2:
Click on "Field Set" Sub tab
Enter the field set name
Enter Field set ID
Select the record type
Enter the description
Select the fields that need to be included in field set.
New window will be open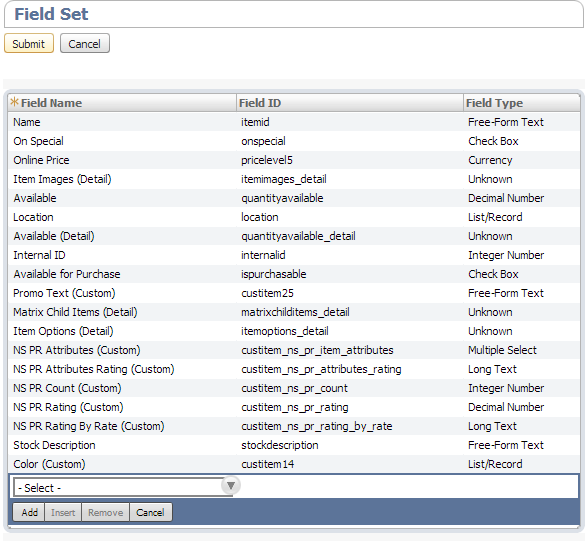 Select Field set name
Field ID and Field type will be auto populated.
Click on submit.